投資環境
Investment Environment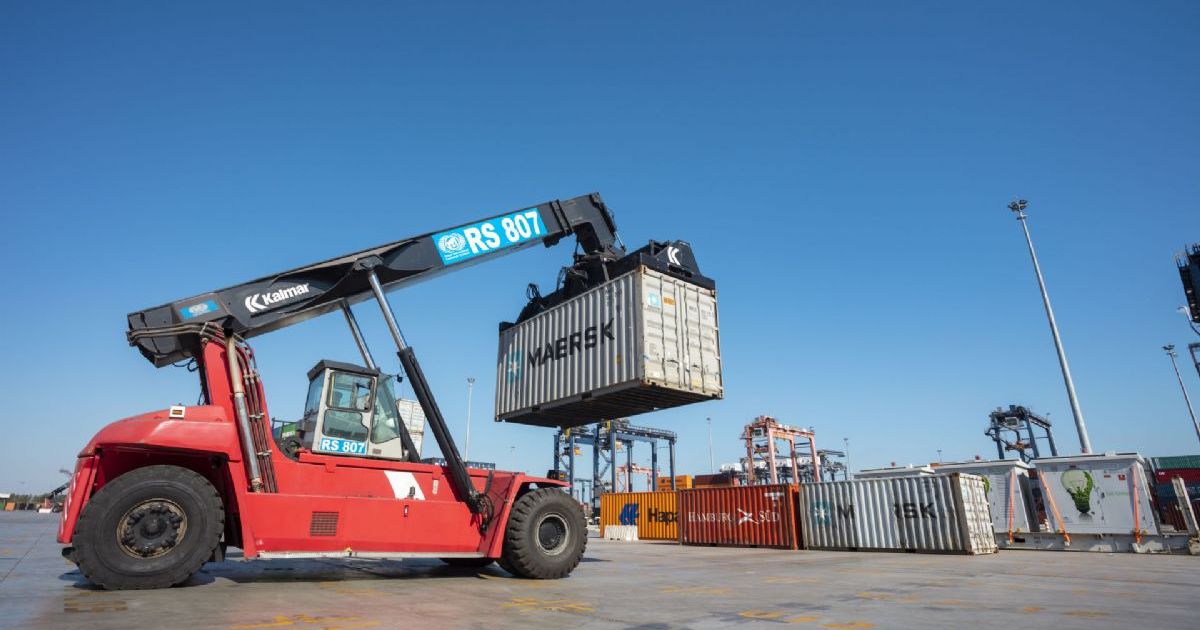 阿曼王國- 當東西方相遇
1.絕佳的地理位置 -位於世界主要運輸與商業要道上,是通往中東, 印度及非洲十六億人口消費市場的門戶
2.控制荷姆茲海峽 -進入波斯灣的樞紐
阿曼王國- - 經濟成就
1.人力發展指標- 在177國中排名71 (2005年,聯合國發展計劃)
2.清廉指標 -在158國中排名28 , (2005年,Transparency International). 在海灣六國(波斯灣合作委員會國家)中最清廉.
3.2005年, 阿曼獲得"阿拉伯整體經濟自由獎"
4.'Sound Money Award' ---Oman
經濟背景
1.人口
3,001,583, 包括 577,293 非公民 (七月 2005 預估)
2.年齡分布 (相對年輕)
0-14 歲: 42.6% (男性 652,028/女性 626,698)
15-64歲: 54.9% (男性 978,183/女性 668,814)
65歲以上: 2.5% (男性 41,366/女性 34,494)
3.國內生產總額: (2004 年)
美金 三百八十一億
以採購能力計算 - 美金 一萬三千一百元 人均
組成
農業: 3.1%
工業: 41.1%
服務業: 55.8% (2004 est.)
煉油與石化工業的潛能
具有潛力的投資項目
1.化學品與材料方面:
高分子聚合,高分子工程,人造纖維工程,奈米觸媒,石化觸媒…………
2.能源方面:
替代性能源:太陽能, 風能……
關於原油探勘與煉製的科技
3.環境工程方面: 海水淡化, 廢水處理,工業廢棄物管理與處理…
海灣六國的化學工業
基本上,海灣六國的化學工業是以沙烏地阿拉伯為首的石化工業為驅動力. 然而,不同成員國的天然氣儲量也將成為未來各國化學工業的另一股推動力.
未來阿拉伯/波斯灣區將成為全世界最大的石化與塑膠產品的生產與出口地區.
海灣國家正在積極發展以出口為導向的工業(不論是國有或民營企業)以便在全球基礎石化產品的市場上提高佔有率.
海灣六國的競爭優勢
1.具有可輕易取得的碳氫化合物,尤其是天然氣
2.可用有競爭力的天然氣與其他原物料的價格策略來發展當地的中下游產業
3.政府政策積極鼓勵當地產業
4.具有世界級的工業基礎建設
5.可供給低價的能源,電力
6.政府積極營造具有吸引外資的環境
7.穩定的貨幣
阿曼王國石化工業的優勢
1.可輕易取得的碳氫化合物,尤其是天然氣
2.位於國際海運的運輸要道上
3.政治與經濟穩定
4.已成功地與世界級科技與工業領導廠商合作生產基礎石化產品,此舉將可成功地催化當地石化中下游產業
5.相較於已開發國家具有較低廉的設施成本
阿曼石化工業的機會
1.由於已有像Dow化學公司一般的世界級大公司在阿曼投資,將可有效地吸引類似的公司在此投資
2.使用石化產業的副產物或石化產業的中下游產業
3.以出口為導向具高附加價值的產業
4.海灣六國的關稅協定將有助於在阿曼設廠的廠商以較經濟的成本尋找,採購原料
5.海灣六國自由貿易協定,環印度洋國家協定和與美國自由貿易協定都提供了在阿曼設廠的廠商新的國際市場
為什麼要在阿曼投資
1.政治穩定
2.外資擁有當地公司股份最高可達百分之百(經過適當的核准)
3.可自由匯入/出資本與獲利
4.穩定且可自由兌換的貨幣
5.最高可達10年的租稅減免
6.不課征個人所得稅
7.自由的貿易與開放的市場
8.絕佳的地理位置
9.進口設備,機器與原料免關稅
10.政府已備有完善的民營化政策
11與美國具有自由貿易協定
在當地設立工業的誘因:
1.對於進口設備、機器、零組件、原料、半成品與包裝材料享有租稅減免或免關稅
2.對於公司或工業機構享有所得稅或營業稅減免或免稅
3.用於生產的電力可被推薦享有優惠電價
4.在當地設立工業生產者可被推薦擁有被政府採購的優先權
Sultanate of Oman- When East Meet West
1. Ideal geography location to the major shipping and trade lines. Access to Middle East, Sub-continent and African markets with 1.6 billion consumers.
2. control strait of Holmes
Oman- Economic Achievement
1.Human Development Index Rank, UNDP, 2005,71 (out of 177 countries)
2.Corruption Index Rank, Transparency International, 2005,28 (out of 158). Least Corrupted Country in GCC.
3.Oman won Overall Economic Freedom Award-- 'Overall Arab Economic Freedom Award 2005'.
4.'Sound Money Award' ---Oman
Economic Background
1.Population
3,001,583, includes 577,293 non-nationals (July 2005 est.)
2.Age Structure (relatively young)
0-14 years: 42.6% (male 652,028/female 626,698)
15-64 years: 54.9% (male 978,183/female 668,814)
65 years and over: 2.5% (male 41,366/female 34,494)
3.GDP: (2004 est.)
$38.09 billion
purchasing power parity - $13,100, per capita
Composition by sectors
agriculture: 3.1%
industry: 41.1%
Services: 55.8% (2004 est.)
Refinery and Petrochemical Potentials
Potential Investment Areas
1.Chemicals and Materials:
Polymerization, polymer engineering, advanced fabric engineering, nano-catalyst, petrochemical catalyst.
2.Energies:
Alternative energies: solar energy, wind energy…...
Technologies for oil refinery and exploration
3.Environment:
Desalination plant, waste water treatment, industrial waste treatment and management
GCC Chemical Industry
The GCC chemical industry is driven by the petrochemical industry in general, lead by Saudi Arabia. The Gas reserves in different GCC member countries are also fuelling further growth of the chemical sector.
The Arabian Gulf region will become the world's largest producer and exporter of petrochemicals and plastics
The GCC countries are developing export-oriented projects (both government-owned and/or private sector) to gain larger global market shares in basic petrochemical products
Competitive Advantage of GCC Countries
1.Hydrocarbon Availability particularly of Natural gas
2.Competitive Pricing Strategy for natural gas and other raw materials for developing domestic downstream projects
3.Encouragement to Local Industries
4.World Class Industrial Infrastructure
5.Availability of power at competitive rates
6.Conducive environment to attract Foreign Investments
7.Currency Stability
Strengths of Oman Petrochemical Industry
1.Availability of hydro carbons particularly Natural Gas
2.Strategically located in the international shipping route
3.Political and economic stability
4.Successful initiatives in production of basic petrochemicals with technology and industry leaders, which can act as
5.springboard for downstream projects.
6.Lower cost of utilities compared to developed countries
Oman Petrochemical Industry Opportunities
1.The presence of chemical majors like Dow chemicals can be effectively leveraged for attracting similar investors
2.By-products utilisation and down stream possibilities
3.Opportunity for value added products for export
4.GCC Customs union offer opportunity for sourcing raw materials at economic rates
5.GAFTA and Indian Ocean Rim treaty and US FTA offer opportunity for new market development
Why invest in Oman
1.Political stability
2.Up to 100% foreign capital ownership allowance (after getting appropriate approval)
3.Freedom to retransfer capital and profits
4.Stable and exchangeable currency
5.Up to 10 years of tax allowance
6.No personal income taxes
7.Free commerce and open market
8.Strategic location
9.Duty free equipments, machines, and raw materials
10.Established privatization policy
11.FTA with US
Industrial establishments can get the following incentives:
1.Exemption of custom duties for its imports of machines, spare parts, raw materials, half produced products
2.packaging materials
3.Exemption of income taxes for companies, and profit taxes for industrial institutions
4.Recommendations to reduce the price of electricity used for production purposes.